~*~*~*~*~*~ PDX Loves Signing Classes ~*~*~*~*~*~
As of this moment, PDX Loves Signing does not have any Baby Signing Time or Signing Time classes scheduled. It is hoped, however, that a class for elementary school students will be set up this SPRING.
Classes are generally $70 - $80 for an 8 weeks class including art materials.

If you are interested, please send and email to teacher@pdxlovessigning.com. Please include:
your name
your child's age and signing experience, if any
where in the Portland area you live, and where you'd be willing to travel
which afternoon/evening would suit you best.
(for other class offerings, please scroll to the bottom of the page)

~*~*~*~*~*~ PDX Loves Signing Training ~*~*~*~*~*~
If you would like to use the Signing Time products in your preschool, your daycare, your homeschooling group, your school, with special-education students or simply as a fun project for your students, PDX Loves Signing offers training workshops geared to your specific needs.
Would you like to use the Signing Time Classroom Edition with your homeschool group, or in your therapy practice?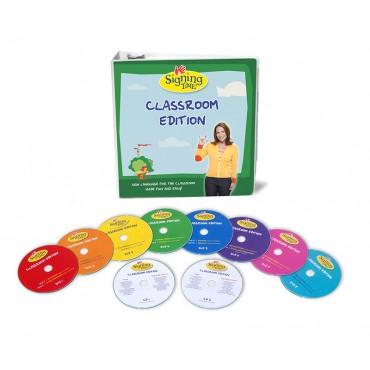 Interested in using the NEW Signing Time Preschool Edition curriculum in your preschool or daycare?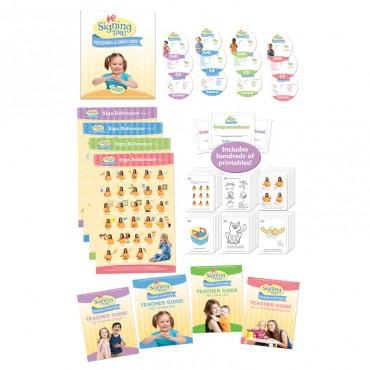 If so, please send an email to teacher@pdxlovessigning.com, and we can discuss what format best suits your business or group.

~*~*~*~*~*~ Other Classes ~*~*~*~*~*~
Washington School for the Deaf has ASL classes for parents with Deaf children.
Information can be found here:
A fantastic Signing Time teacher from Pendleton is moving her business here to Portland, and will be setting up classes in the Milwaukie area. For information, please click on her logo below.

Interested in a Signing Time Academy class, but live too far from Portland?

Please click the Signing Time Academy logo below to search for a class by your zipcode