Click the picture of the Full Signing Time Collection

to shop my secure online storefront.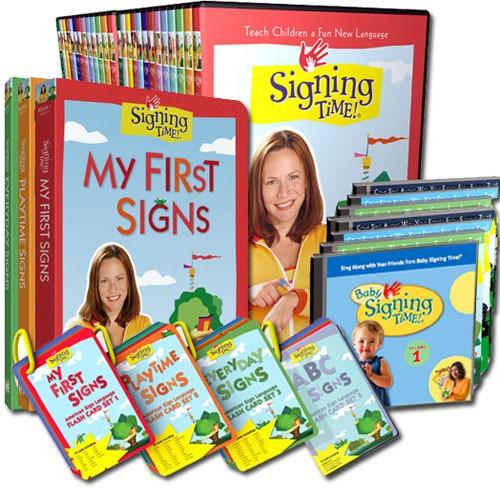 Be sure to use the coupon code

"Save5" (without the quotation marks)

to save 5% on your purchase!

Want to save even more? Do you live in the Portland area? If so, please, send Carissa an email at teacher@pdxlovessigning.com or call (503) 477-7769.

Items ordered will be 10% off of MSRP, and if you're local, you can save the cost of shipping!